Some Thoughts on Choosing a Machine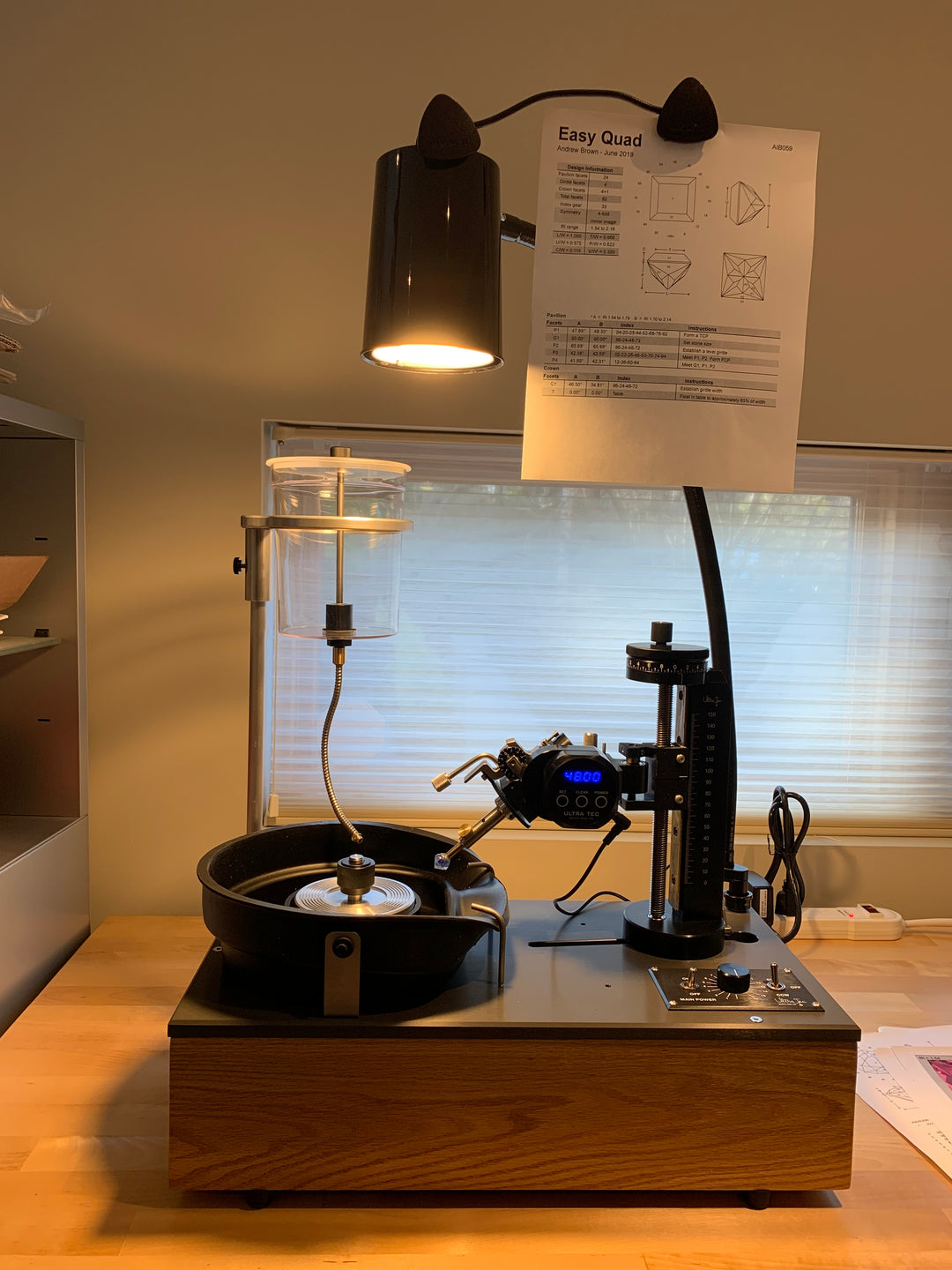 Why We Chose an UltraTec
Faceting is full of interesting and very smart people. A few of these people, many of whom had day jobs as engineers of one sort or another, were compelled to innovate new products, and even new machines, to make faceting easier, better, and more consistent. Their collective influence on North American faceting can not be underestimated, and the hobby owes so much to this generation of passionate faceters and inventors. Sadly, there is a flip side of this stunning creativity. Because so often a tool or even a machine is reliant on one individual, a retirement or death can cause the complete disappearance of products, replacement parts and support.
We can not overstate how much this reality influenced our choice of machine. Not only is UltraTec considered to be one of the highest quality machines made, it has been around for decades, has already gone through generational transference, and as a company, it is supported by a revenue stream separate from faceting (they're primarily an optics company). This stability allowed us to know our investment would come with a company that would be around (for needed accessories, for the warranty, for repairs, and for parts) for as long as we were faceting. If you can make buying an UltraTec work for you, you won't go wrong.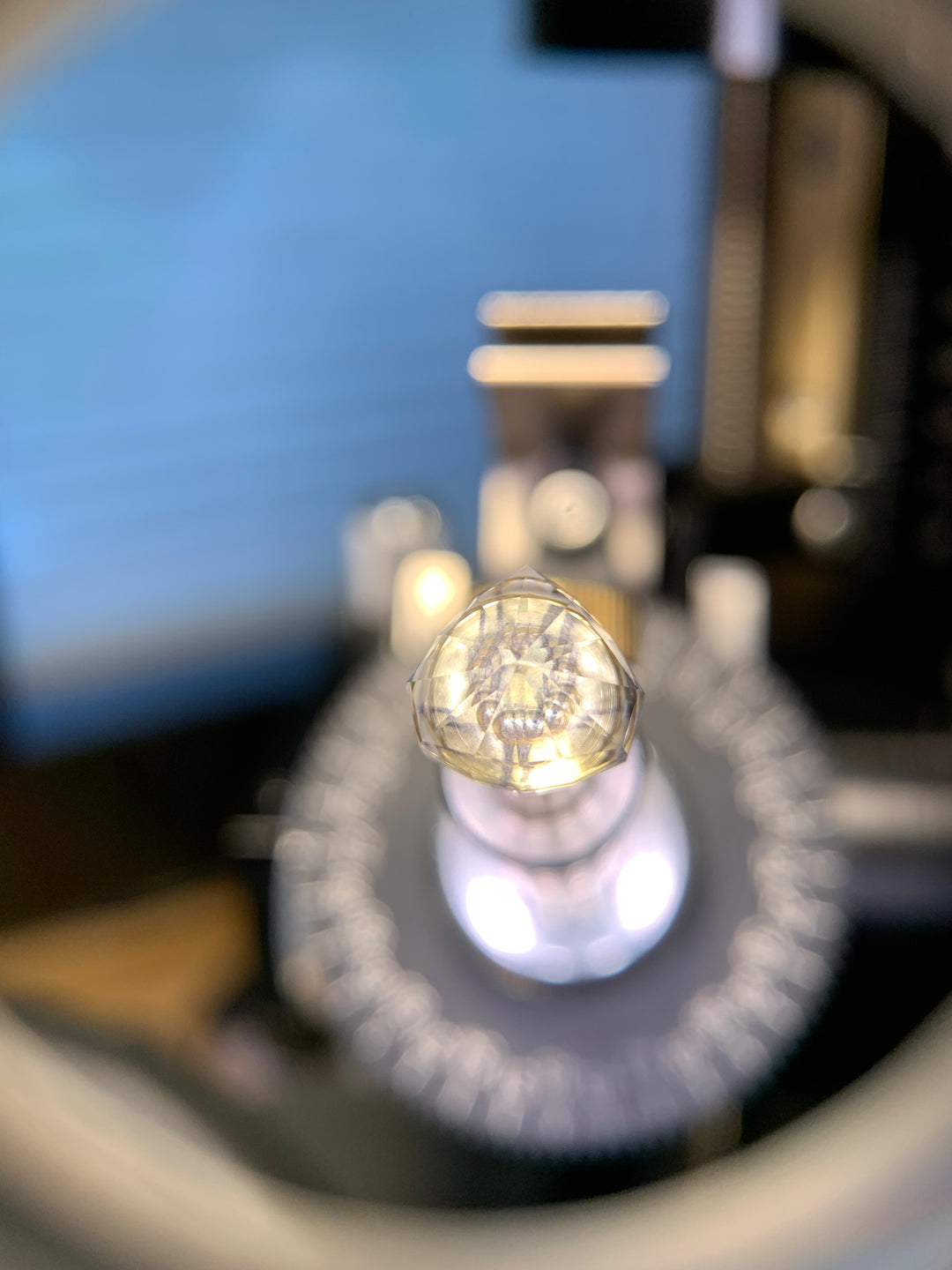 What might lead you to make a different choice
Justin K Prim has written two very useful articles on choosing a machine. The first looks at the many choices and considerations, globally. While I don't know anyone who chooses a jam peg machine, it's good to understand how the different technologies work in different kinds of cutting. The mast machine is the most common type of machine in North America, and the machine that allowed the specific style of cutting most hobbiest here follow. Hand piece machines, however, are a viable alternative. They have unique ergonomics that some folks prefer.
Justin's second article offers considerations if you are looking to buy a used machine. No matter which direction you finally go, it's useful have this information to inform your decisions.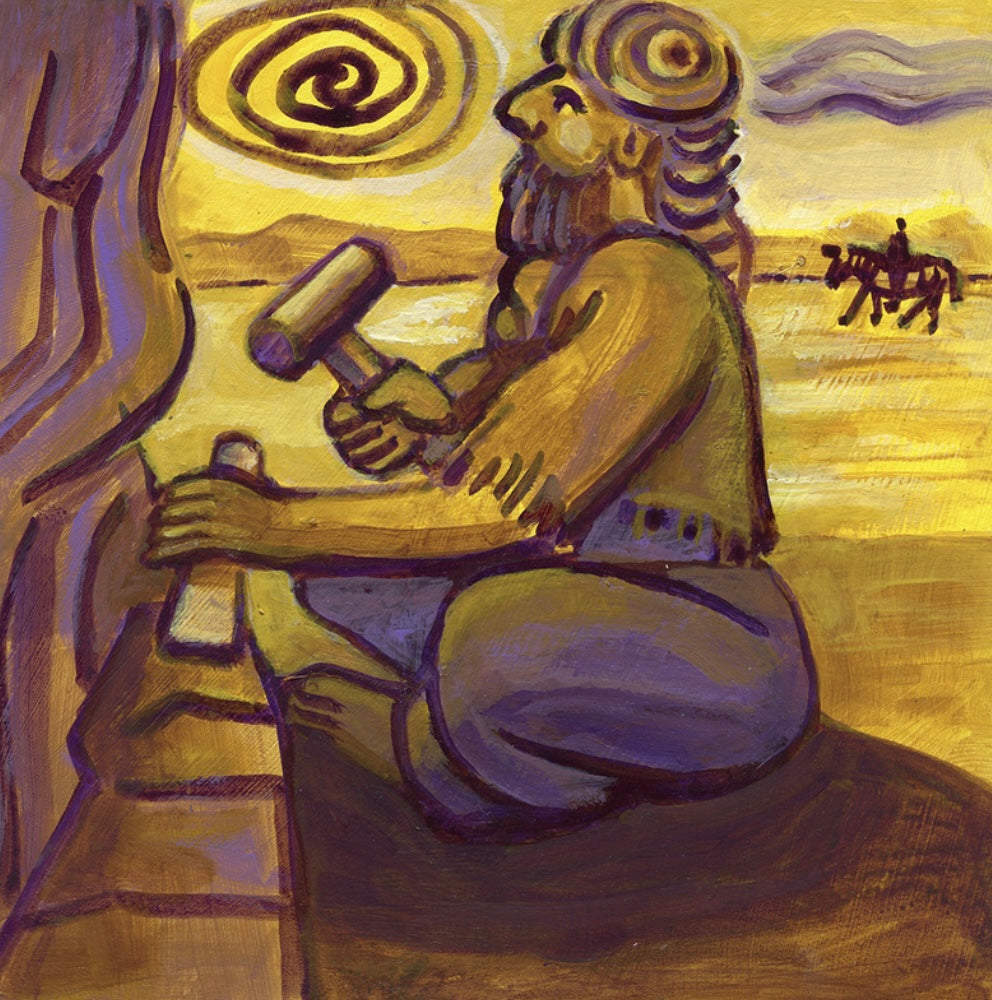 Support Before and After
No matter what kind of machine you choose, we recommend buying your machine from someone who can provide on-going support during your journey. Everyone needs trouble-shooting from time to time, and having an expert you can rely on makes a huge difference. If you are leaning towards purchasing an UltraTec, we recommend reaching out to Hashnu Stones. Mark offers free consultations and machine orientations if you're considering purchasing an UltraTec. Even if you go a different direction in the end, Mark is one of the most helpful and knowledgeable people in the faceting world, and he loves to help new faceters. He has worked on and has adapted many different machines through the years, and he can answer any questions you have. We highly recommend him. You can contact Mark via phone at ‭(607) 379-2751‬ or by email at mark@hashnustones.com or via his contact page here.